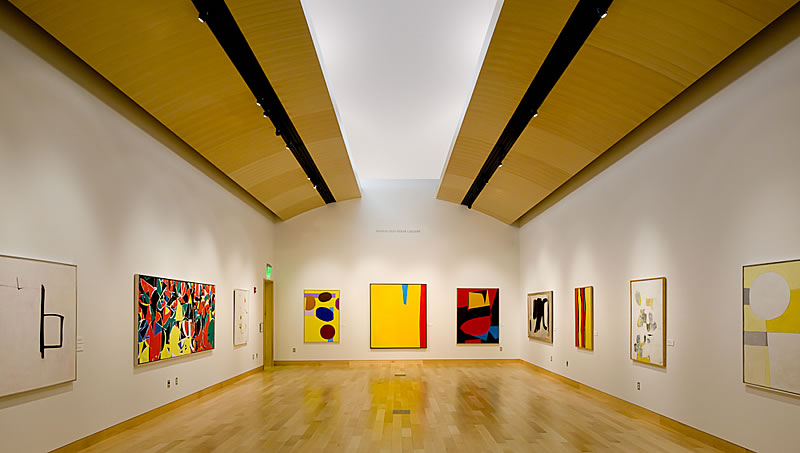 Harwood Museum
University of New Mexico: Taos, New Mexico
This 12,000 sf addition to the existing Harwood Museum in Taos brought a new gallery space, a high-tech auditorium, workshop and storage areas, a loading dock and sheltered delivery entrance to this museum comprised of a complex of historic buildings. Design work involved working with the State Historic Preservation Office, a vibrant Board of Directors, the University of New Mexico, who owns the Museum, and Museum staff.

The project involved several challenges including a very tight site. The project was built right to the lot line at three sides, while connecting to a historic wall at the fourth. The site has a very steep grade change from the north side to the south, and the design involved several connection points to the existing building.

The addition is a beautiful, contemporary space, which complements the adjoining buildings in finishes and design details, while remaining clearly distinct from the historic structures. The new space is especially light-filled. The design provides windows in some unusual interior areas such as workshop areas and the auditorium, employing interior windows and layered shades for different event needs.

Museum operations continued throughout construction. The project was completed in December 2010. The addition provides such an enhancement to the offerings of the Museum that they dubbed it the "New Harwood" and held a "reopening" ceremony for the entire institution.

In 2011 a stabilization project was completed addressing issues in original adobe walls. Future exterior preservation work will occur as funds become available.