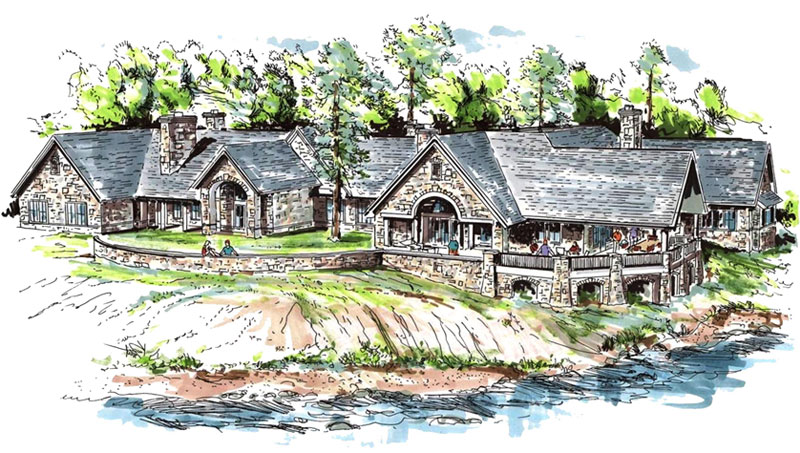 Game Ranch
New Mexico
With schematic design beginning in 2011, our Game Ranch is our largest single residential project with an additional 5,000+ acres to program, rehabilitate and transform into a functioning ranch and fishing resort. The main residence inspired by great American hunting lodges is the single largest element in the greater plan of the Ranch. Solid stone veneer on all exterior walls, slate roof tiles, and custom millwork and finsihses are only some of the high end features this estate will offer.

The site itself is an amazing canvass to work with. At all possible opportunities, we endeavored to protect and preserve the indigenous flora and fauna of the area through reclamation of the trout habitat, reforestation and providing well-fed watering holes for existing game such as deer and elk. The many existing structures such as guest cabins, barns, roads and storage buildings are all being renovated and brought to current code. The many different features of the site ranging from river wetlands, to high desert canyon lands are enhanced through our thoughtful and enviornmentally conscious approach to design, both architecturally and environmentally.

Our appreciation of nature, sensibility for craft and design and our hands-on knowledge of ranching informed every design decision we have made on the Game Ranch. We look forward to seeing this project to completion in the coming months.