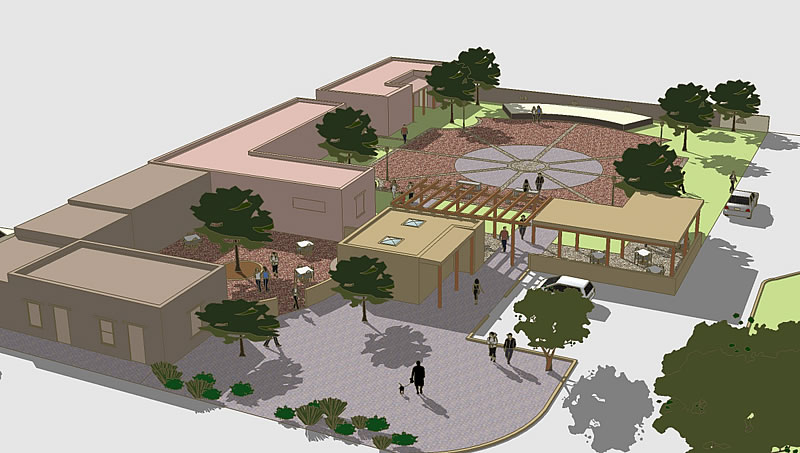 Doña Ana Village Revitalization
Doña Ana, New Mexico
Doña Ana County hired Conron & Woods to document and develop preservation plans for a compound of three 1840's adobes in the historic Doña Ana Village just north of Las Cruces. Work included preparing detailed drawings of these existing structures, photographic documentation, and the preparation of a detailed condition assessment report for two of the buildings. In addition, Conron & Woods assisted the County in developing a Master Plan for the compound, which is in the core of this village which is on the National Register. A careful collaboration with the State Historic Preservation Office was required.

Work also included creating an adaptive design for the famous De La O Saloon building for use as a Visitor Center and community space, design for a public restroom building, stabilization and preservation design for the Wertheim Store and the Carrillo Residence, and construction administration. Stabilization work drew on many traditional construction methods. The completed De La O building is now covered with lime plaster instead of previously-used cementitious coatings which trapped moisture in the historic adobe bricks and endangered the structure of the building.

A subsequent phase of work updated the Carrillo Residence so that it could be used as a retail business. The dirt lot has been resurfaced and new landscaping added. The compound will now be able to play a role in contemporary community life. An upcoming phase will outfit the Wertheim building for other community use, with the intention of bringing life back to these long unused buildings at the heart of Doña Ana Village.